Member Testimonials
At ATI, we know we can help you on your way to better profitability and greater control of your life - because we've been doing just that for thousands of shop owners for more than four decades. In fact, our members have earned over $1 Billion in return on their coaching investment. But don't take our word for it. Read, watch, and listen to member testimonials about our Re-Engineering Program.
Success Stories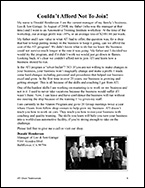 Read how Leo & Son Garage went from losing money to strong and growing steadily.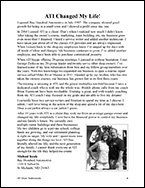 See how Mike Kealy discovered just how much he didn't know about business.
Video Testimonials
This is a YouTube playlist. Use the YouTube playlist controls to pick the video you want to view, or view them back-to-back.