Collision Repair

Shop Owner Testimonials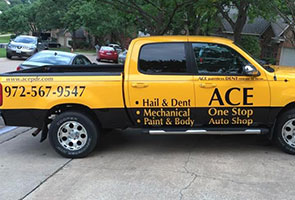 We are a small shop with an excellent reputation and loyal clientele. 2017 was one of our "busiest" years with a new Total Sales Record...and a net loss. Four months into our Collision shop re-education we know why. We left money on the table on every estimate. The estimate writing "Unforgettable" and estimator classes alone have turned things around.
This week we had a car dropped off for repairs with a $1587 estimate written a year ago. We rewrote the estimate using what we had learned; the new total: $2107 (33% higher). That's $520 worth of work for which we used to pay our technicians but never collect. This is pretty typical, so $500 missed for every car we did in 2017.
Additionally, we have a higher than typical PDR volume. Our business model didn't fit smoothly into the ATI Collision Repair model. Rather than declining to help us and stick to a "Cookie Cutter" approach, ATI reworked the code for their software to include new sales and expense categories for PDR.
We've plugged the big holes and expect to see bigger results as we streamline our procedures.
Thank you, Keith for the guidance, wisdom, and immediate ROI. Thank you ATI for adapting the program to include the PDR industry.
Roger
Ace One Stop Auto Shop
---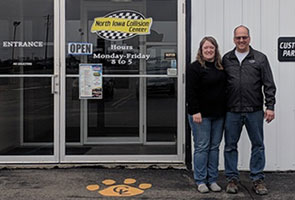 Bruce & I started North Iowa Collision Center in 1999. Overall, we enjoy working with people and helping them with their needs. Additionally, we started our business to have a bit more control of our working lives and to try to ensure a job for ourselves rather than working for another employer. We hoped to have a few employees with us on our venture. Looking back, we have accomplished our original goals. Over time we have almost tripled our workspace, over quadrupled our workforce, and far exceeded our highest sales goals. It's grown into something much more than what we had originally anticipated. For that we are grateful. However, with that growth we've realized we were in need of additional help and direction.
ATI fell into our lap at the right time. We've experienced so many changes in our business. Both from growth & from changes in our industry. ATI has been a priceless resource in the knowledge that they have of our industry. Their integrity & dedication to the collision industry is relentless. We have gained an enormous benefit reconstructing our foundation based on ATI's classes, teleseminars, our coach, Lawrence, & all of the other owners that we have met at class. I have also been enamored by ATI's culture as well. It is very cohesive & one can learn a lot on how to run their company based on ATI's example in how they run theirs. What we thought to be just a relationship of learning has become so much more. They are a member of our work family now!
We have always been very passionate about how we run our business & for the collision industry. We are thrilled to have found ATI with their commitment & equal passion for our mutual interest.
Bruce & Julie Steinberg
North Iowa Collision Center
---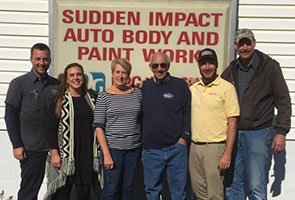 We were approached by an ATI phone sales team member about attending a 1-day boot camp on a Saturday. Our Saturdays are pretty important to us and we are very skeptical about any phone sales. After doing some research on line and personally calling all of the people that had written testimonials for ATI (I literally Googled each shop to make sure they were real and called to speak to the person giving the testimonial), I decided to attend the 1-day boot camp with my brother-in- law.
We attended the boot camp even though it was for mechanical shops. We were blown away by the expertise that was on display by the ATI presenter, Phil Baum. ATI did not yet have a program put together for collision shops at this point but it was in the works. Members from our team attended 1-day boot camps for about 2 years until we got the call that a collision focused boot camp was going to be held at the ATI headquarters in Maryland. We loaded up on a Friday night, after work, and my mother, my brother-in-law and myself drove from North Carolina to the Baltimore suburb to attend the boot camp on Saturday. We spent the day being "wowed" by the presenters at ATI and agreed to join the ATI family.
This was one of the best decisions our shop has ever made! Our shop was having some hard times financially and we were wondering how we would ever meet our end of the agreement. Within the first month, ATI taught us how to capture some "low hanging fruit" and we never even missed the investment to join. Each week we hold a phone call with our business coach, who is really more like an industry guru that we have at our disposal, and monitor our financial numbers. Monitoring financial numbers is something we were not really doing prior to working with ATI. We completed the terms of our agreement with ATI and value our relationship and services that we receive from them and opted into the Alumni program.
Here we are, those same skeptics, almost 5 years later, more profitable than we have ever been AND writing a testimonial for ATI! Haha! Thanks ATI!!!!
Brian Shaw
Sudden Impact Collision & Repair