SuperConference 2020 Late Breaking News
Check back regularly for the latest updates and special announcements!
---
March 25, 2020
SAVE THE DATE

- Important Reschedule Information Regarding SuperConference 2020

To all ATI member attendees, vendors and sponsors, and ATI associates,

It's been one incredible couple of weeks since I had to sadly notify everyone that SuperConference 2020 would not take place as scheduled on March 25th – 28th. As a matter of fact, right at this moment we would be finishing up our big registration day, we would be in the middle of our 20 Group Summit and we would be getting ready to head out to our fun-filled Welcome Reception/Dinner at the beautiful Flower Fields. But, so much has happed to all of us since then as we prepare for the next chapter in this fight.

Immediately after our announcement we began working with the Omni on possible reschedule dates. This is much more complicated than it sounds, as all cancelled conferences are doing the same thing. We started looking further out in the summer, but fewer options were available, as existing groups are sitting tight. We also have to take into account the compression factor between SC20 and SC21 the following March.

But, we did want to keep you posted on where we think we are. So mark your SuperConference calendars because we have a "non-contracted hold" on June 24th – 27th. We are working aggressively to move to contract for these dates as well as a resolution on conference deposits currently held by the Omni. We will keep you posted as we get any new information.

We recognize that you all have deposits on account so we wanted to give you immediate options. You can simply have us hold your deposit for this potential reschedule or even SuperConference 2021 or make a request to begin using a portion of your deposit for current ATI services (Re-Engineering or Alumni). Your portion would be equal to or up to two months of your ATI services. This is in line with current anticipated timeframes of business disruption. If you would like to begin using your deposit just send an email to Tiffany Jung tjung@autotraining.net  (copied here). She will reply back to your email request with a detailed breakout recapping your credit and its application to your ATI account. If you would like us to continue to hold on to it, you need to do nothing.

Note: Charity donations and 20 Group Table Reserves will be handled on a case requested basis.

It will take a few days to update the registration site.

Remember, ATI is much bigger than just ATI.  We are a community of the best shops in America. We will get through this together.

Be safe. Your customers need you.

Richard and your entire SuperConference team
March 12, 2020
Important

Announcement Regarding SuperConference 2020

To all ATI member attendees, vendors and sponsors, ATI associates and our friends at the Omni La Costa:

"Permission to speak freely" 

It is with an extremely heavy heart…  In an "abundance of caution"… No, actually we are mad as hell and disappointed beyond words.  SuperConference 2020 at the beautiful Omni La Costa will NOT go on as planned March 25th – 28th. 

As of yesterday, we were very much a go. We were conducting final speaker calls, setting sound check times and getting our big shipment ready to leave ATI headquarters on its way to California tomorrow morning.  Although many of you had concerns, most members and vendors were hanging in there and looking forward to "our best SuperConference ever".  In fact, many of you were on the registration site today signing up for Round Tables and ordering tee shirts!  But last night, the Governor of CA banned meetings greater than 250 people across the state.  Today's major event cancellations have been breathtaking.

Yes, we were concerned for all of our safety, but we were taking extra ordinary measures, with the help of the Omni, to do everything possible to put on a great, SAFE event.  We have been in conversations with the Omni today and we both agreed it would be impossible to move forward with our March event.  As we speak we are looking at potential reschedule dates that might work for us early this summer.  It is way too early to even hint of possible alternative dates but we are working diligently on this.  We also have no idea where the Coronavirus will be three weeks from now let alone three months.  So, cross your fingers with us and pray that the country will recover quickly as most viruses dissipate as summer temperatures rise.

The good news, if there is any, is that the airlines are allowing changes and cancellations to reservations without penalty.  Two days ago we crafted a SuperConference cancellation policy that is basically out the window.  But we need some time to sort this all out.  We would hope that all of you would be patient while we do that. Should the stars line up and we are able to reschedule, those able to attend (members and vendors), could transfer your balance to the new dates.

A quick note to the Omni.  They have been fabulous partners to work with especially through this very difficult time.  They have employees to take care of and mouths to feed just as we do.  A cancellation of a group our size is devastating.  Our hearts go out to all of you.

We have seen lots of conferences cancel days and minutes before their start.  At least we have a week and half to make alternate plans.  We look forward to seeing all of you at SuperConference 2020 if we can make it happen.  We will need all of you, members and vendors to make that a reality.

I close hopefully stating the obvious.  We need each other today more than ever.  As always, ATI is here to help all of us weather this storm as we always have and always will. ATI is a family.

Richard and your entire SuperConference team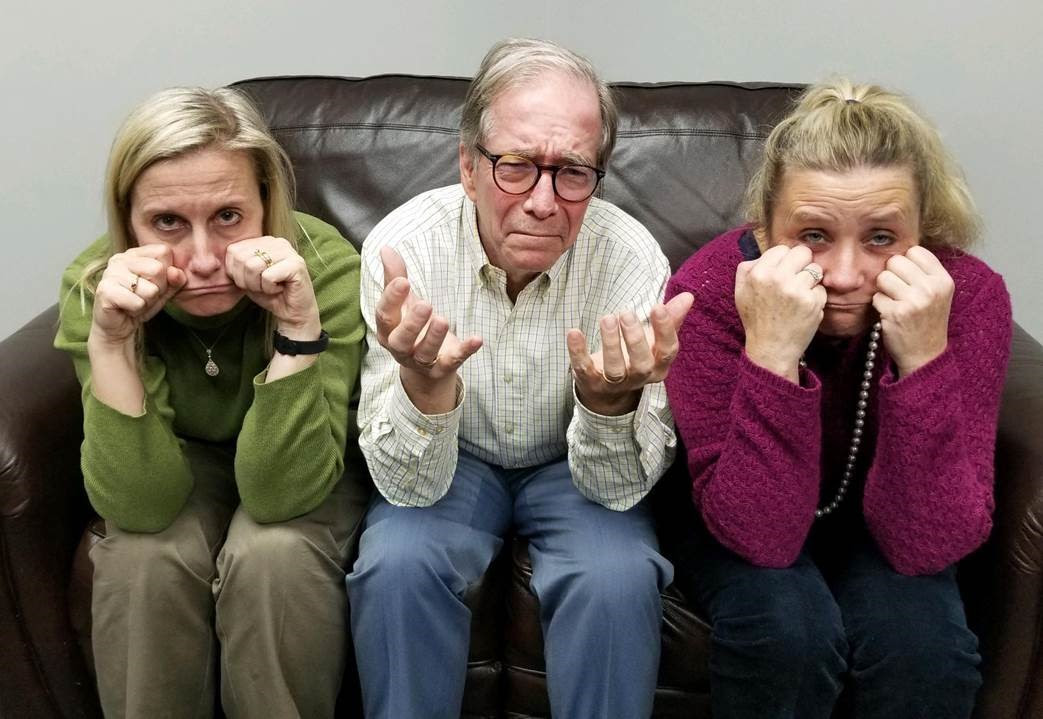 March 3, 2020
Round Tables Topics are Now Available for Review and Open for Registration
One of the most popular portions of SuperConference is the Round Table breakouts. Twelve topics presented by ATI coaches AND members repeated two times each over two days. Our members have graciously given up their personal SuperConference time to share compelling topics straight from their real-life experiences.
For your convenience, you may view or download the Round Table Signup Sheets. Both Thursday and Friday are in the file.
The forms will allow for easy review of the titles and descriptions as well as the presenters. Use them to help you select the ones you want to attend. Each attendee must sign up for their own Round Tables.
You may register for your Round Tables online until March 23rd. After that, you MUST register on the official SuperConference App (available soon). If you wait until you get to SuperConference, many of the more popular topics will already be closed for registration.
Important Notice Regarding Round Table Audio Files
All attendees will have limited-time access to the audio recordings of the SC20 Round Tables. After SuperConference, the recordings will be posted online for playback only and will be available for a very limited time. These files will be protected from download. Only attendees who purchase the official SuperConference Flash Drive set will receive permanent copies of Round Table audio files along with General Session and Awards video.
You may pre-order the Flash Drive set through online registration (use the registration button above) or order onsite at SuperConference.
September 5, 2019
Charity Selection: the mikerowe
works

Foundation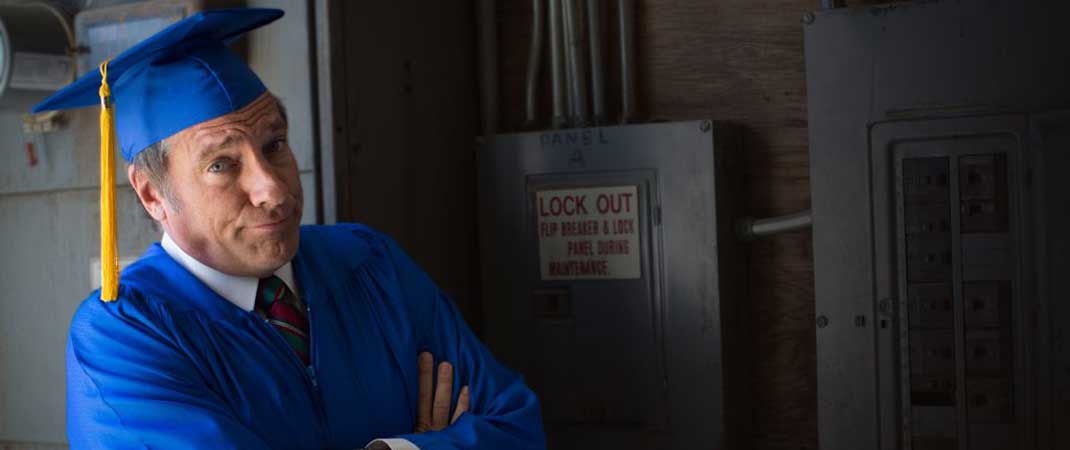 "America is lending money it doesn't have to kids who can't pay it back to train them for jobs that no longer exist. That's nuts." – Mike Rowe
Each year at SuperConference, we select a locally based charity to raise awareness and money for their organization. If you have already attended a SuperConference, you have seen first-hand the incredible impact our members have made. Many of you have asked us over the years to support a charity that helps our industry. You have asked, and we have delivered.
We're excited to introduce our SuperConference 2020 Charity: the mikeroweworks Foundation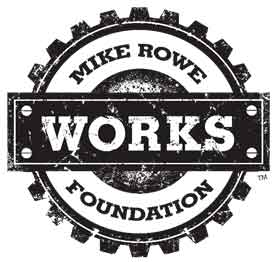 mikeroweWORKS Foundation
The mikeroweworks Foundation works hard to debunk myths and misperceptions about the trades and close the skills gap. As the CEO of the mikeroweWORKS Foundation, Mike Rowe, best known as the creator and host of Discovery Channel's iconic series Dirty Jobs, speaks regularly about the country's dysfunctional relationship with work and challenges the persistent belief that a four-year degree is automatically the best path for most people. The Foundation provides financial assistance to people getting trained for skilled jobs through its Work Ethic Scholarship Program. The Foundation has helped grant, or facilitate the granting of, millions of dollars in work ethic scholarships to qualified recipients.
mikerowe
works

Foundation and the Automotive Repair Industry

According to the U.S. Department of Labor, the automotive industry employs 750,000 service technicians. Just to keep pace with retirement and new jobs in this sector, the industry needs to replace approximately 76,000 technicians each year. Yet new entrants are not keeping up with the pace of demand. Each year, America's technical colleges and training programs graduate about 37,000 new technicians. This leaves an annual shortage of approximately 39,000 technicians. Unless we increase the supply of technicians, the shortage we all feel today will transform into a severe shortage in the next 10 years.

The mikeroweworks Foundation has committed to dedicating the funds we raise at SuperConference to scholarships for deserving recipients entering the automotive repair industry.

Learn more about the mikeroweworks Foundation at www.mikeroweworks.org
How to Donate
If you are arriving at SuperConference 2020 early, please sign up for our Charity Fun Run to benefit the mikeroweworks Foundation. The run will take place on Wednesday morning at 7:15 am and you will receive a commemorative t-shirt. The fee is $30 per person and net proceeds will go to the mikeroweworks Foundation.