SuperConference 2018 Optional Activities Guide
Sign up for any of the following optional activities by updating your SuperConference Registration.
"Bass & Birdies" – Saturday, March 24, 2018
Grab a quick bite to eat when General Session ends on Saturday afternoon and meet up with us on property at 1:00 for fishing and golf! Combine these two great outdoor activities for a unique and memorable event that is both fun and competitive.
Bass & Birdies is the combination of a 9-hole golf tournament AND a fishing tournament. Each team competes at golf and fishing all in one fun-filled afternoon. Team golf scores will be combined with total weight, total fish, and/or largest fish caught.

Bass & Birdies is $150 per person and covers the following:
Golf includes cart, green fee, GPS yardage system, tournament services
Fishing includes professional guide, all equipment, and bait
Not bringing your clubs? Don't worry, you can rent clubs for an additional fee of $50; it includes 1 sleeve of golf balls.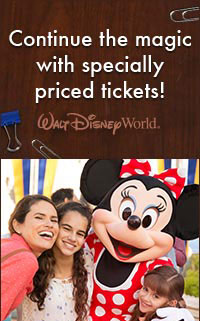 Discounted Disney Tickets Via Walt Disney World
For meeting & conference guests of the resort, Disney offers exclusive Partial Day tickets (After 2:00 PM Ticket and a 5:00 PM Twilight Ticket), as well as a 10% savings on multi-day (2+ day) tickets. All multi-day tickets include an additional complementary "Bonus Visit" admission to a Disney Water Park, Mini Golf or 9 holes of golf at Disney's Oak Trail course. These tickets are ideal for guests arriving early or staying after the meeting and wish to visit the Disney theme parks.
Please see Disney's flyer or visit the Disney Microsite & Ticket Store for more information and details: https://www.mydisneygroup.com/ati18


Discounted Disney Tickets Via Omni
As a Good Neighbor Hotel, the Omni offers exclusive, discounted Walt Disney World tickets while you are visiting Orlando. Order in advance to take advantage of exclusive afternoon tickets and savings on our multi-day tickets! Advance purchase your full-multi-day tickets of 2-Days or longer and save 10%, plus receive a complimentary bonus visit to an additional Disney Experience on select tickets!
Visit the following link for more information and details: http://www.mydisneymeetings.com/omni