SuperConference 2018 Updates / Late Breaking News
Check back regularly for updated information and more details!
5-3 John Ellis Keynote Files Available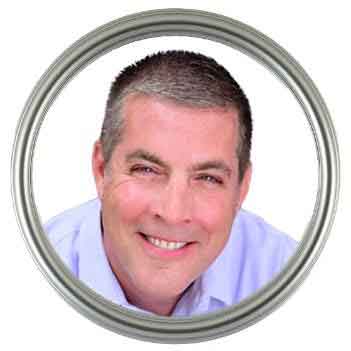 Our Keynote Speaker, John Ellis, Founder and Managing Director of Ellis & Assocaites, has made his Keynote files available to ATI members. View and download the files using the links below.
Seeing Around the Corner - 5 Technology Trends You Need to Know About

Keynote PowerPoint

Keynote Bibliography
3-15 SuperConference App Now Available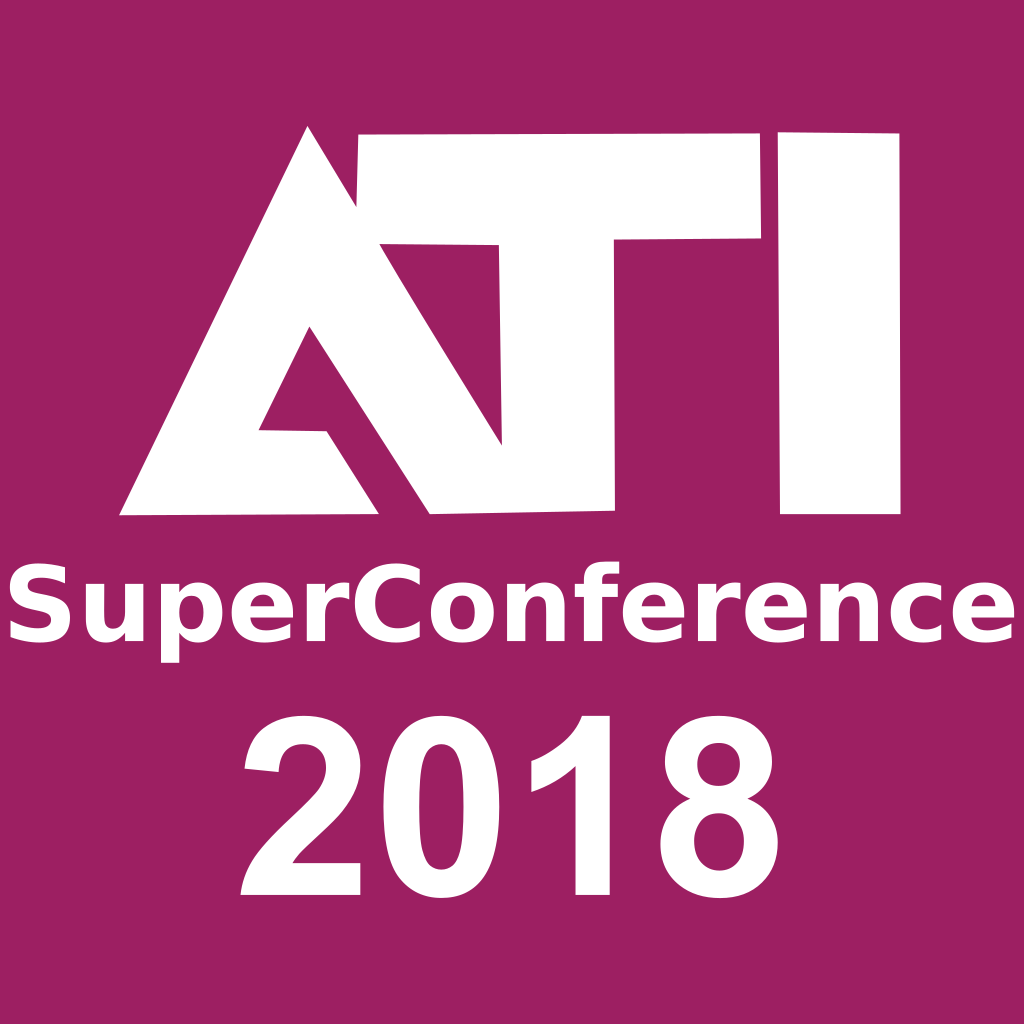 Exciting News! The official SuperConference 2018 Smart Phone App is available for immediate download for iPhone and Android. Get the most out of SuperConference 2018.
Download the app and review the Quick Start Guide to get started!


3-9 Conference Agenda Now Available

Click here for the Conference Agenda PDF
3-9 Speaker Lineup Now Available

Click here to see our lineup of world-class speakers
3-9 Ground Transportation Information Now Available

Click here to view the PDF
2-15 Round Table Sessions announced

Click here for the Round Table PDF or visit the Agenda page
You must update your conference registration to choose the Round Table Sessions you wish to attend.
2-8 Welcome Dinner Rubber Duckie Race for Charity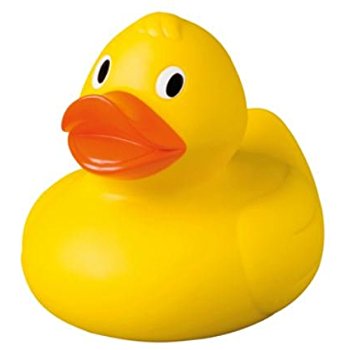 The ATI 20 group Game Changers is sponsoring a charity duck race for Kids Beating Cancer, a non-profit foundation that provides resources and support for children with cancer, leukemia and related life-threatening diseases throughout the treatment process.
Duck donations are $10 each; you can buy directly at www.bit.ly/charityduckrace. Please see the Rubber Duckie Race for Charity flyer for more details.
1-3 Discounted Disney Tickets Available Through Disney
Please see the Activities page for more details on partial day and multi-day ticket offers.
12-11 ATI's Got Talent! Award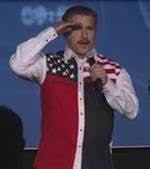 Last year's inspiring rendition of the Star Spangled-Banner performed by Glen Hayward of Good Works Auto Repair was truly a moving experience and a great way to kickoff General Session at SuperConference 2017.
Then, after the conference, we had a request from another member to perform for SuperConference 2018 in Orlando. This really made us think. ATI members attending SuperConference are not only the best shop owners in the nation but there may be more talent out there then just running a top shop.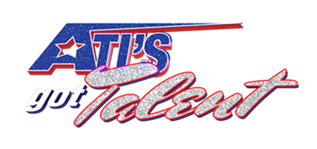 So, we are excited to announce a NEW award category for SuperConference 2018 – ATI's Got Talent!
During the three days of General Session we be showing short videos of our handpicked members who have submitted talent clips. Then Saturday afternoon all attendees will vote for their top pick along with the Humanitarian and Innovation of the Year awards. Saturday night, winners will be announced during the Awards Ceremony.
See the ATI's Got Talent flyer for more details and instructions for entering. You must enter by January 15, 2018.
9-15 Platinum Experience Highlights and Awards Banquet 20 Group Table Reservations
9-7 Platinum Experience Updates
We continue to add unique benefits to the Platinum Experience. And remember, 50% of the Platinum Experience fee goes directly to the SC18 charity! Please see the updated list of highlights for more details and sign up now!
9-7 Saturday Night Awards Banquet — Your Reserved 20 Group Table Awaits!

Many 20 Groups want to sit together for this special evening. So by popular demand, now your 20 Group can reserve a table(s). Please see the 20 Group Awards Table flyer for more details.
8-28 Discounted Disney Tickets Available Through the Omni
Please see the Activities page for more details.
8-9 SWABIZ and Ground Transportation Coupons Now Available
Please see the Travel Plans page for details and instructions.
8-9 Optional Activity Added
Make the most of your time away! See the Actvities page for more information on what's available to do in your free time.
8-7 SuperConference 2017 (and 2016) Memory Photo Books are Now Available
We created a web site at Shutterfly called "ATI SuperConference" for official SuperConference Memory Photo Books. Check it out at http://www2.autotraining.net/e/250052/2017-08-07/2587q/47957923.
SuperConference 2016 and 2017 are available for immediate purchase.
Place your order today!

7-27 New Registration Opportunity: Take Your Experience to the Next Level

SuperConference is truly amazing! The speakers, the Round Tables, the Welcome Reception, the Trade Show, the Olympics, the lifelong friendships, the spectacular food and drink and oh, the waiting in line to experience it all. So why not take SuperConference to the next level by choosing the NEW SC18 Platinum Experience. Think of it as a Disney FastPass for SuperConference. Be sure to signup for your SC18 Platinum Experience during registration. Don't delay – there really is limited availability.
7-26 Super Exciting Registration News

Look for a completely new registration experience. With the launch of SC18 we are using a brand new, easier to navigate registration site. Don't worry, you do not have to start over. It knows who you are based on your shop primary email address. Let us know what you think.